Woodford Academy Ghost Tour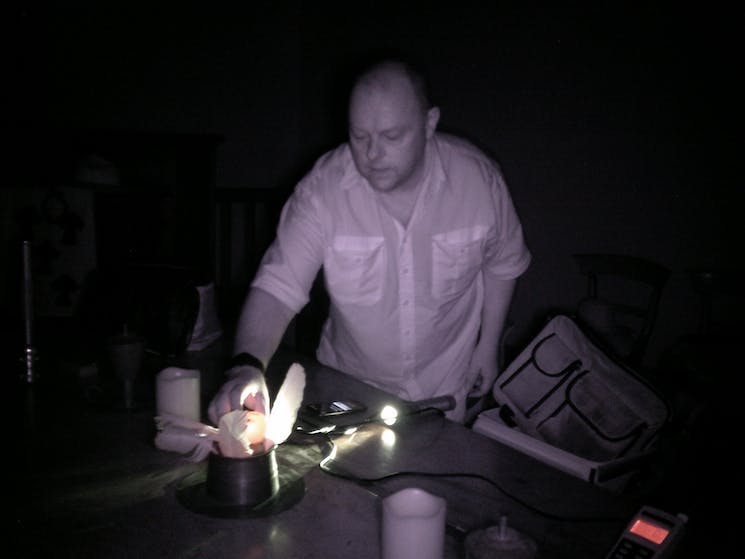 You will be conducting a Ghost Hunt of Woodford Academy, reportedly Australia's most haunted Inn.
Surrounded by hundreds of reports of Ghosts and unexplained Paranormal Phenomena, join Paranormal Pete for an Interactive investigation, and you be the Judge.
Will the apparition of the Lady in White make an appearance on the night, the Ghost of Buss' Inn or the young girl seen peering out the bay windows?
The tour is fully interactive with the use of Ghost hunting equipment like the Ovilus 111, thermal, Infrared and night vision camera's, SLS camera, S Box, EMF detectors and more.
Paranormal Pete and guests will be conducting several experiments to try and capture some of the Paranormal Phenomena experienced on previous investigations.