Parrtjima – a Festival in Light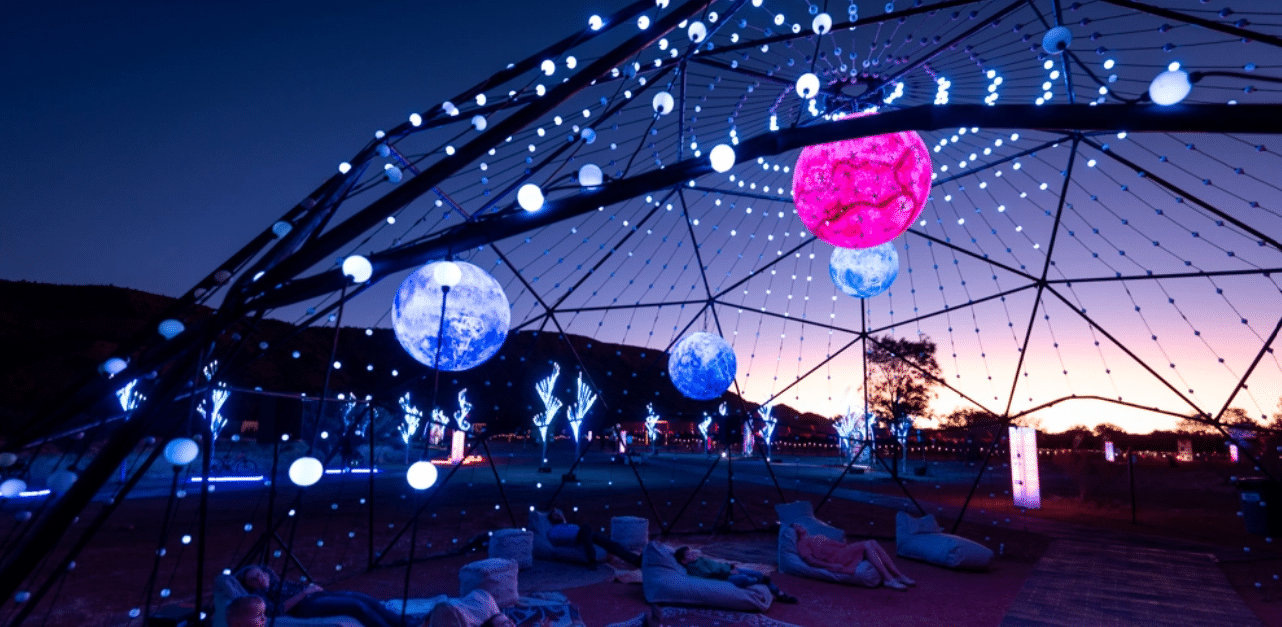 Parrtjima is the only authentic Aboriginal light festival of its kind.
The annual festival takes over Mparntwe (Alice Springs) with ten nights of light installations from a number Aboriginal artists set against the majestic MacDonnell Ranges.
The theme for 2023 will be Listening with Heart. Inspired by the artwork surrounding the Statement from the Heart, the theme will embody the concept of coming together, meeting, and taking the time to contemplate and reflect.
Alongside the artworks you can enjoy a program packed full of live talks, events and music by local and national musicians.
Come for the festival fun, but stay for the rich history, incredible sightseeing and an authentic, memorable experience. Registration is open now.
Parrtjima – A Festival in Light respectfully acknowledges the past, present and emerging Traditional Owners of the beautiful land on which we live, work and gather. We respect the cultural practices and traditions of our hosts, recognise the importance of sustainably caring for our country, and commit to being respectful visitors to traditional lands.