ORD VALLEY MUSTER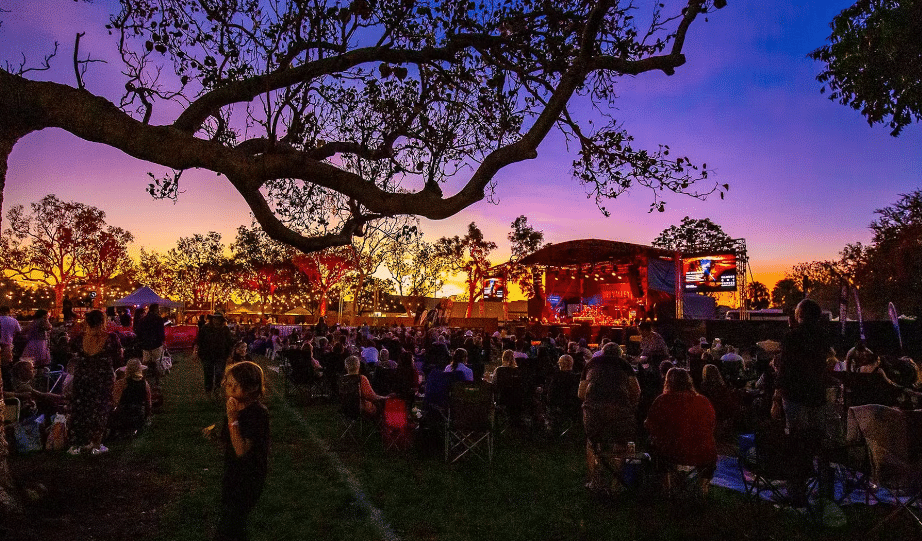 Sitting on the banks of the mighty Ord River, Kununurra / Goonoonoorrang is the launching pad for a cultural experience unique to the Kimberley. The Ord Valley Muster unfolds over 10 fun-filled days in May each year, with a series of events celebrating diversity, community and the north west's vast and untamed landscapes.
Old and new collide in this immersive festival showcasing some of Australia's most acclaimed performers, musicians and artists. Laugh along at a comedy night, dance it up at a street party, and witness the transformative power of the Waringarri Corroboree, held under a sparkling night sky. A major drawcard of the festival, the Kimberley Moon Experience is a magical night featuring a stellar line-up of national and local musical acts set against the idyllic Ord River.
With its warm community vibe, the Ord River Muster is where friends connect and memories are made, so take the opportunity to explore this awe-inspiring region further. Fly over the World Heritage-listed Purnululu National Park, home to the otherworldly 350-million-year-old Bungle Bungle Range. Cruise or fish at Lake Argyle, take part in an authentic Aboriginal tour, and settle in by the camp fire at the El Questro homestead.
Start your adventure with a three-hour flight from Perth to Kununurra / Goonoonoorrang.