Enlighten Festival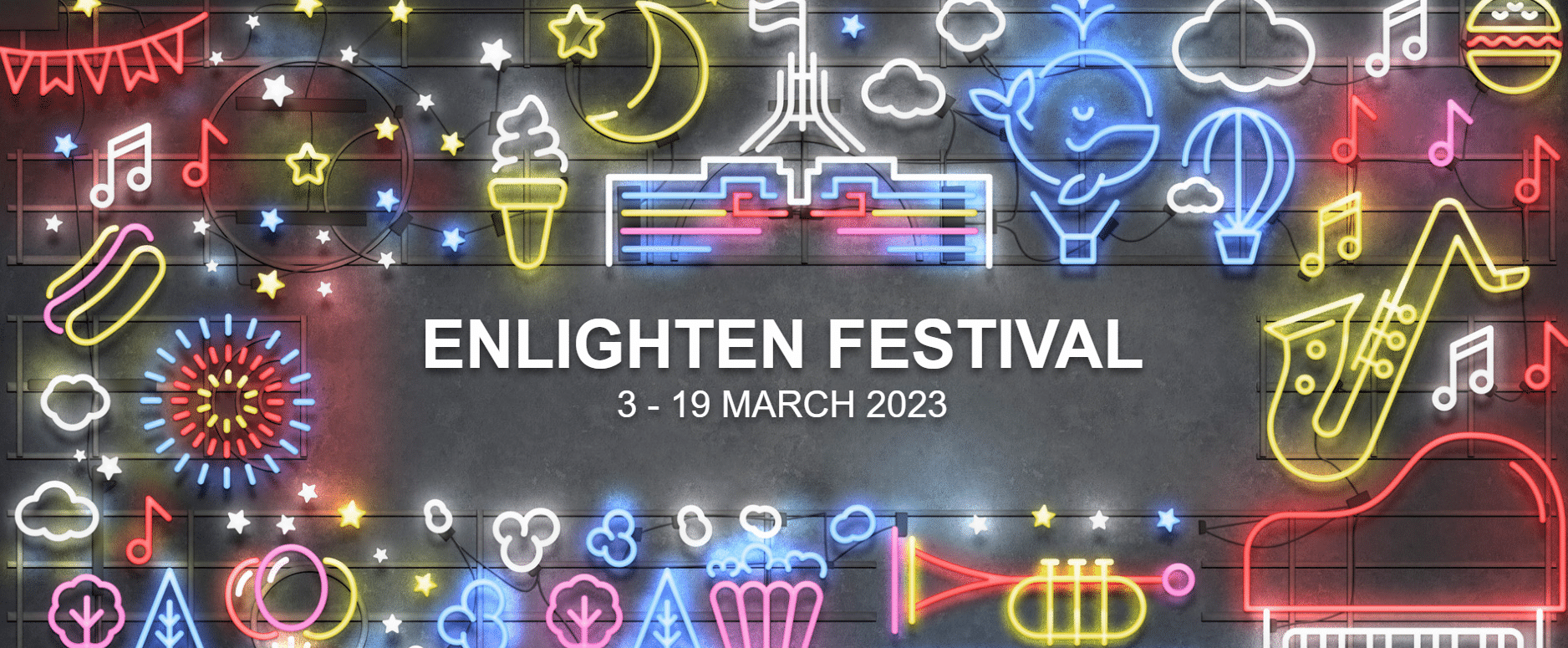 Enlighten Festival is back for 2023 and will once again light up the nation's capital over 17 days between Friday 3 March – Sunday 19 March.
Now in its 13th year, 2023 will see the Enlighten Festival take over the city with a program packed with diverse and exciting events and entertainment, all brought together under the @ Enlighten Festival banner.
With seven signature events to enjoy, see @ Enlighten Festival bring Canberra to life with culture and creativity this autumn.